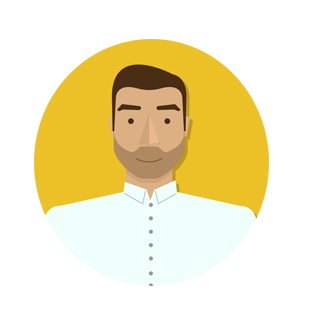 My name is Gustavo Rondón Linares and
I
 am a Freelance Motion Designer and Graphic Designer.
I was born in San Cristóbal, a small city located in a mountainous region of Western Venezuela. After 13 years I moved to Mérida, one of the principal cities of the Venezuelan Andes, where I finished my school and my bachelor in graphic design at the University of los Andes in 2012. Until then I have worked as a motion designer and animator in Neko films (Caracas,Venezuela), Simple Story Videos (Ottawa,Canada), Levitate Media (San Francisco,USA) and currently as a full-time freelance motion designer developing different kind of audiovisual projects.
I have gained valuable experience working in motion graphics, 2D animation, 3D animation, illustration and character design. Furthermore I have worked in several branding, infographic and graphic design projects.
At this moment I am based in
Montréal,Canadá. However, I am available for online collaboration if you are located outside of this lovely country.
Email:
motion@gustavorondonlinares.com
Alternative Email:
rondonlinares@gmail.com
Thank you for your visit!